Neutrogena Retinol Moisturizer Rapid Wrinkle Repair with SPF 30 in Pakistan is a multifunctional anti-aging cream that provides both sun protection and wrinkle-fighting benefits. It is designed to help visibly reduce the appearance of fine lines and wrinkles, while also protecting the skin from the sun's harmful rays.
One of the key ingredients in this moisturizer is retinol, a form of vitamin A that has been shown to help improve the appearance of fine lines and wrinkles. Retinol works by promoting the production of collagen, a protein that helps to keep the skin firm and elastic. Over time, this can help to reduce the appearance of fine lines and wrinkles, and improve skin texture and tone.
The moisturizer also contains broad-spectrum SPF 30 in Pakistan, which protects the skin from both UVA and UVB rays. This is important, as exposure to the sun's harmful rays can cause premature aging and increase the risk of skin cancer. By combining retinol with SPF 30, this moisturizer provides a powerful one-two punch against the signs of aging.
The formula is also enriched with hyaluronic acid, a hydrating ingredient that helps to lock in moisture and keep the skin soft and supple. This helps to counteract the drying effects of retinol, which can sometimes lead to skin irritation and flakiness.
Neutrogena Retinol Moisturizer in Pakistan Rapid Wrinkle Repair with SPF 30 is lightweight and absorbs quickly, making it easy to incorporate into your daily skincare routine. It can be used as a standalone moisturizer or as a base for makeup.
Overall, this moisturizer is an excellent choice for those who are looking to protect their skin from the sun while also combating the signs of aging. Its combination of retinol and SPF 30 make it a powerful anti-aging product, while the inclusion of hyaluronic acid helps to keep the skin hydrated and comfortable.
How to use
Apply evenly to cleansed face and neck every day
Turn pump to "closed" position when not in use.
Ingredients
Active ingredients
Avobenzone 2%, Homosalate 4%, Octisalate 4%, Octocrylene 2%
Inactive ingredients
Water, Dimethicone, Isononyl Isononanoate, Glycerin, Trisiloxane, Cetyl Alcohol, Styrene/acrylates Copolymer, Steareth-21, Nylon-12, Dimethicone/vinyl Dimethicone Crosspolymer, Retinol, Hydrolyzed Myrtus Communis Leaf Extract, Ascorbic Acid, Bht, Silica, Sodium Hyaluronate, Caprylyl Glycol, Stearyl Alcohol, Glyceryl Stearate, Peg-100 Stearate, Acrylates/c10-30 Alkyl Acrylate Crosspolymer, Xanthan Gum, Polysorbate 20, Disodium Edta, Sodium Hydroxide, Phenoxyethanol, Chlorphenesin, Fragrance.
Tags:
neutrogena retinol serum in Pakistan
neutrogena retinol cream in Pakistan
neutrogena retinol night cream in Pakistan
neutrogena retinol pro+ in Pakistan
neutrogena retinol review in Pakistan
neutrogena rapid wrinkle repair retinol in Pakistan
neutrogena retinol capsules in Pakistan
neutrogena retinol costco in Pakistan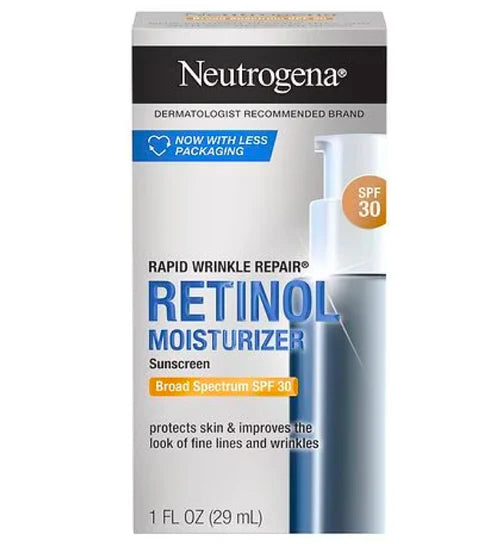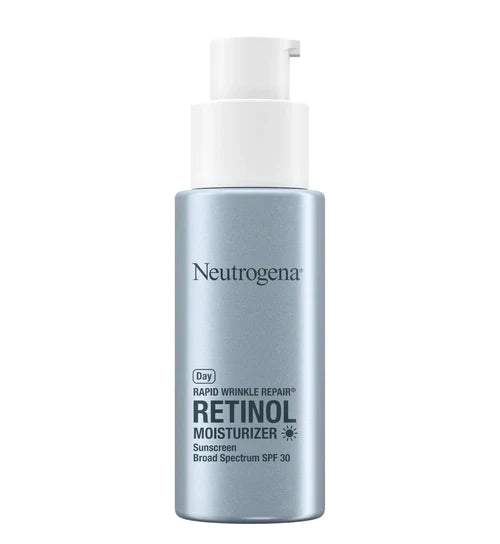 You May Also Like
NMN Supplement Price in Pakistan

Buy here best whitening cream, skin brightening cream, whitening serum in Pakistan, top beauty and sking care products with free home delivery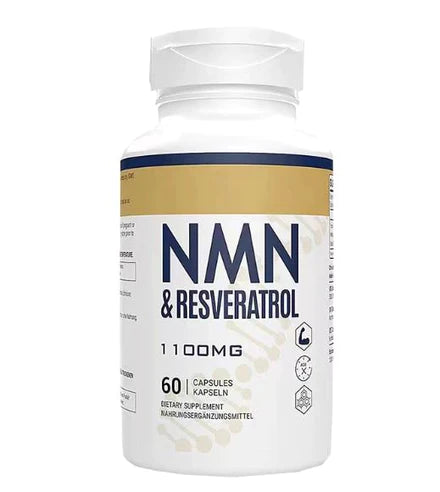 NMN Supplement in Pakistan
NMN Supplement in Pakistan is best for anti aging, boost NAD, DNA repair. You can buy NMN supplement online in Pakistan. NMN + Trans-Resveratrol supplement Maintains healthy DNA, Supports cellular metabolism and energy. NMN is a precursor to bo0st NAD, a molecule that plays a crucial role in energy metabolism and cellular function. Resveratrol is an antioxidant and anti-inflammatory properties, as well as potential benefits for heart health and brain function. Together, these compounds have synergistic effects on the body.
Shop now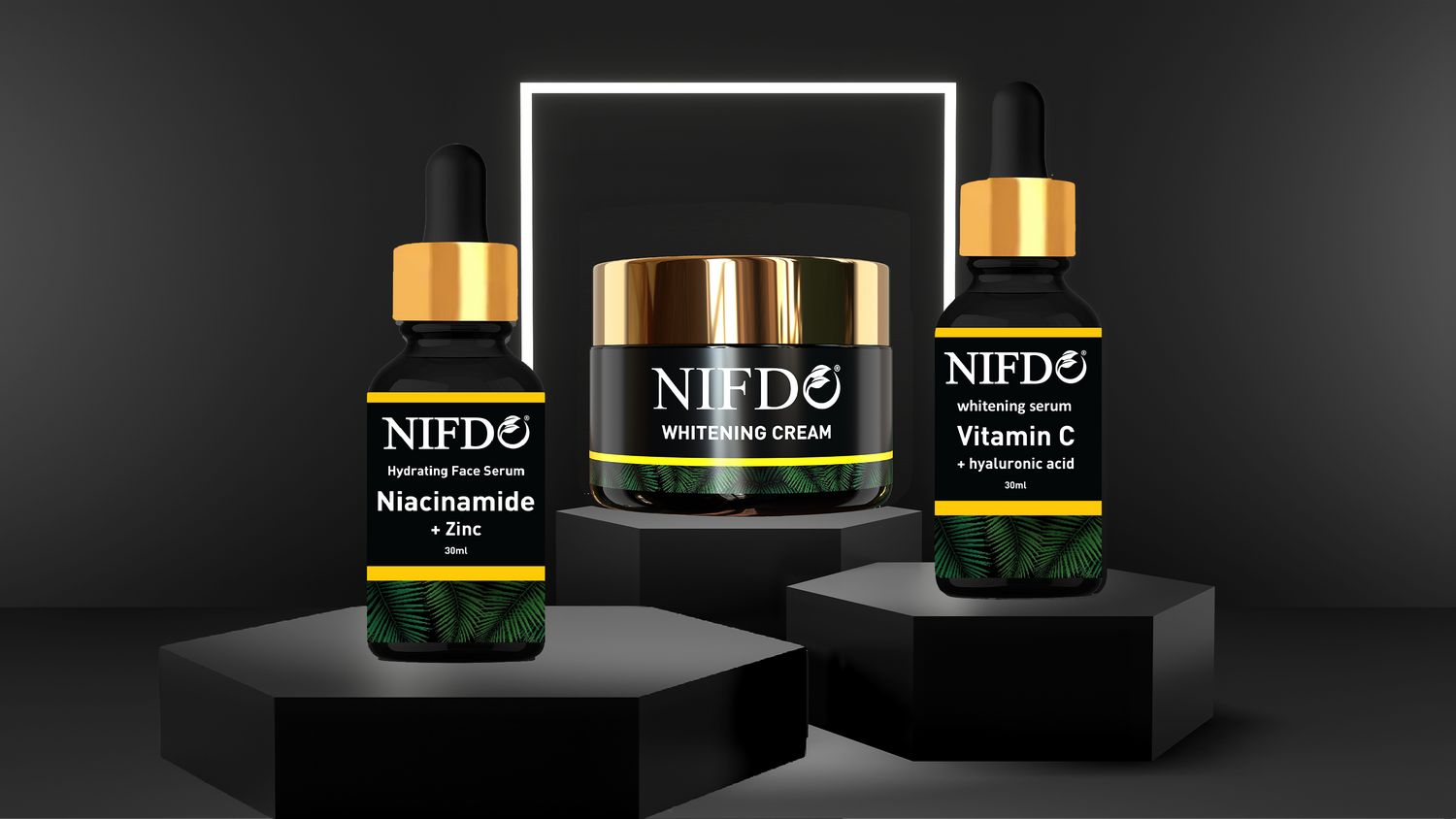 Face Whitening Cream
Nifdo dace whitening cream is one of the best whitening cream in Pakistan that used natural ingredients to remove wrinkles and dark spots. It gives your sking a youthfull look and glowing skin. It is specially developed for those who have dull skin and looking for best whitening cream in Pakistan.
Shop now