Imported whitening Serum IN PAKISTAN
Nifdo whitening Serum in Pakistan contains Niacinamide + Zinc water based formula boosts skin brightness, improves skin smoothness and reinforces the skin barrier over time. It blemish-prone skin that smooths skin, brighten skin, visible shine, signs of congestion, textural irregularities, minimize dullness, dryness.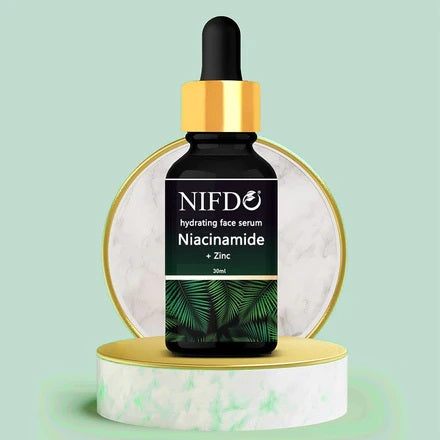 Imported Whitening Serum
Imported whitening serum in Pakistan with Niacinamide and Zinc for persistent acne-related conditions, can be used alongside acne treatments if desired for added visible skin benefits. It improves the look of skin radiance and achieve smoother skin. This anti aging serum in Pakistan is formulated to help improve uneven skin tone, visually minimize the look of pores, skin texture & fine lines. Niacinamide Serum aids as a discoloration treatment face serum. Nifdo whitening serum cleans wrinkles, marks, hives even dark circles under the eyes and turns your skin white.
Shop now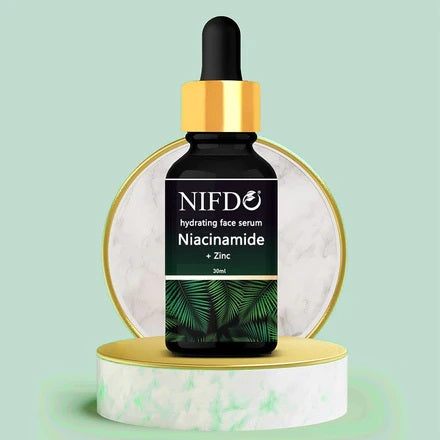 Nifdo Moisturizing Serum
Nifdo hydrating face serum niacinamide with zinck for fine lines, large pores, and uneven skin tone. It diminish skin's appearance and your confidence. Massage in much-needed moisture with your deeply hydrating face serum for skin produces excess sebum to combat dehydrated skin. It is one of the best whitening serum in Pakistan formulated with Niacinamide (B3), Zinc PCA, PH stabilizer, Pentylene Glycol, Dimethyl Isosorbide, Carbomer Base (940), Preservatives, Tamarindus indica seed gum, Ethoxydiglycol, Chlorphenesin for wrinkle removing, skin brightening and whitening.

Buy Now
Skin Brightening Serum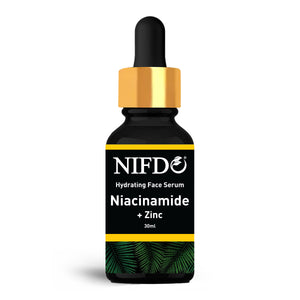 Rs.1,399.00
-
Rs.1,999.00
Free Shipping & COD
Skin Whitening Serum
Nifdo Niacinamide, Zinc whitening serum in Pakistan extract gently affects your skin, intensively improving it for face. It is best skin whitening serum in Pakistan crafted for most important skin issues like wrinkles, fine lines, dry skin, acne, or uneven skin.
Imported Whitening Serum in Pakistan 
Niacinamide Serum for Face + Zinc for smooth, bright & young looking skin - best pore minimizer, reduce oil, remove dark spots, improve uneven skin tone, reduces fine lines and remove wrinkles. 
Nifdo moisturizing serum in Pakistan effectively reduces acne, healing post-acne scars. imported whitening serum in Pakistan regulates skin tone, decreases skin oiliness  making skin more even and turns your skin white and glow. Niacimide face serum minimizes wrinkles, smoothing & firming skin, deeply hydrated within 14 days of its regular use. Vitamin b3 serum for face removes skin pigmentation, dark circles & discoloration. 
Best anti aging serum in Pakistan, best face whitening serum in Pakistan, imported skin brightening serum in Pakistan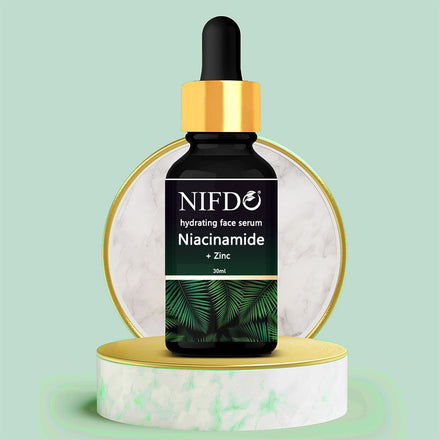 Choosing a selection results in a full page refresh.
Opens in a new window.