Imported MOISTURIZING CREAM IN PAKISTAN
Nifdo moisturizing cream is ideal for itchy and dry skin. USA imported moisturizing cream in Pakistan, contains essential ceramides for skin moisture, suitable for oily and dry skin, improve the look of skin and feels skin smooth. It absorbs quickly and provides hydration for 24 hours.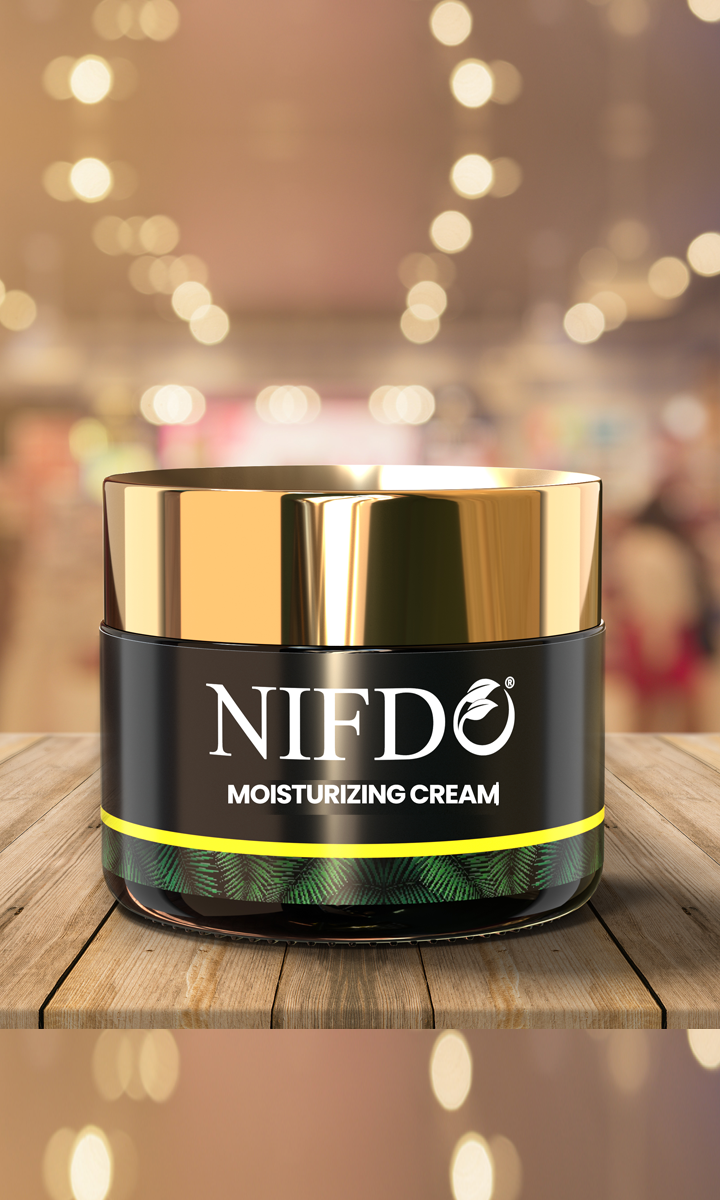 Best Moisturizing Cream
Best moisturizing cream in Pakistan with hyaluronic acid, ceramides for 24 hour hydration. Rich, velvety texture that leaves skin feeling smooth. It absorbed quickly for softened skin without greasy and sticky feel. It help to restore and maintain the skin's natural barrier. It can be used as a hand cream for dry skin relief face moisturizing cream and body moisturizing cream. The oily skin always needs more hydration due to the abnormal production of oil that indicate dehydration. Moisturizer cream is compulsory for acne-prone skin and if you are looking for best moisturizers in Pakistan then buy nifdo moisturizing cream with great benefits. Best formula under the supervison of dermatologest that include vitamin E, parabens, Aqua Water, Glycerin, Capric, Triglyceride, Cetearyl, Alcohol, Potassium Phosphate, CeramideNP, Ceramide AP, Ceramide EOP, Methylparaben, Dipotassium Phosphate, Propylparaben, Hyaluronic Acid for your skin hydration and moisturize.

Shop now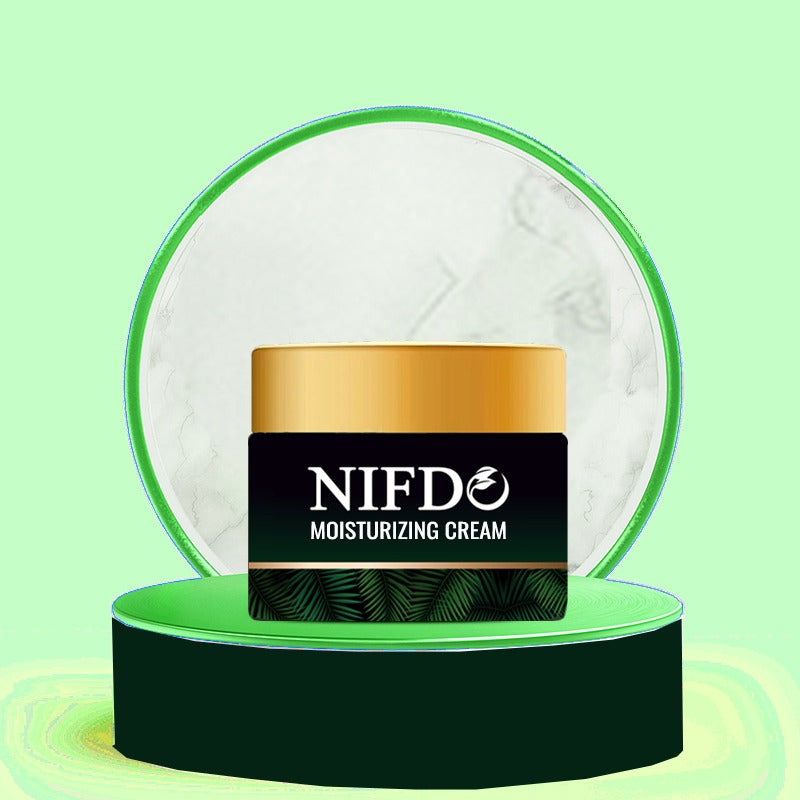 Imported Moisturizing Cream
Nifdo imported moisturizing cream in Pakistan is useful for dry and very dry skin. It protect skin from dryness, binds water to the skin and preventing moisture loss. Its a body and face moisturizer for dry or very dry skin with hyaluronic acid and ceramides. Use Nifdo moisturizing cream in Pakistan to hydrate skin, restore and maintain a normal moisture level and relief from irritated, cracking or itchy skin. Apply moisturizer cream as often as you needed to face, hands, feet and whole body for silky and smooth skin. Nifdo is one of the top brand with high quality skincare and beauty products in Pakistan. This impacts on your skin very quickly and also locks the skin moisturizer for whole day. Nifdo moisturizing cream keep your skin hydrated and prevent clogged pores, also reduce acne breakout risk.
Buy Now
Facial Moisturizing Cream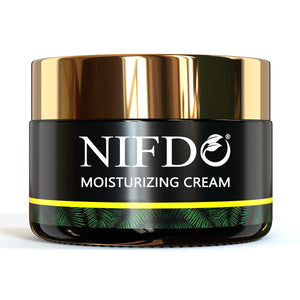 Rs.2,199.00
-
Rs.2,999.00
Free Shipping & COD
Oil Free Facial Moisturizer
The oily skin need more hydration because glands produce more than normal that cause dehydration. Moisturizing cream in Pakistan is essential for oily skin and dry skin. Nifdo is the best moisturizer in Pakistan and ideal for acne-prone skin and moisturize your face without leaving oil spill and non greasy for whole day.
Nifdo Moisturizing Cream in Pakistan, Body and Face Moisturizer
Hyaluronic Acid, Vital Ceramides, MVE Technology
Nifdo moisturizing cream formulated with Hyaluronic Acid with 3 Essential Ceramides to help retain skin's natural moisture, to restore & maintain the skin's natural moisture barrier, and MVE Technology to provide long lasting continuous hydration.
Nifdo moisturizing cream is formulated without fragrance and oil and is allergy tested.
Apply liberally as often as needed, or as directly by dermatologist. It is suitable for use on the face, hands, foot and body.
It is non-comedogenic and has a rich texture, leaving skin feeling smooth, silky and hydrated.
best face moisturizing cream in Pakistan, imported moisturizing cream in Pakistan, face moisturizer in Pakistan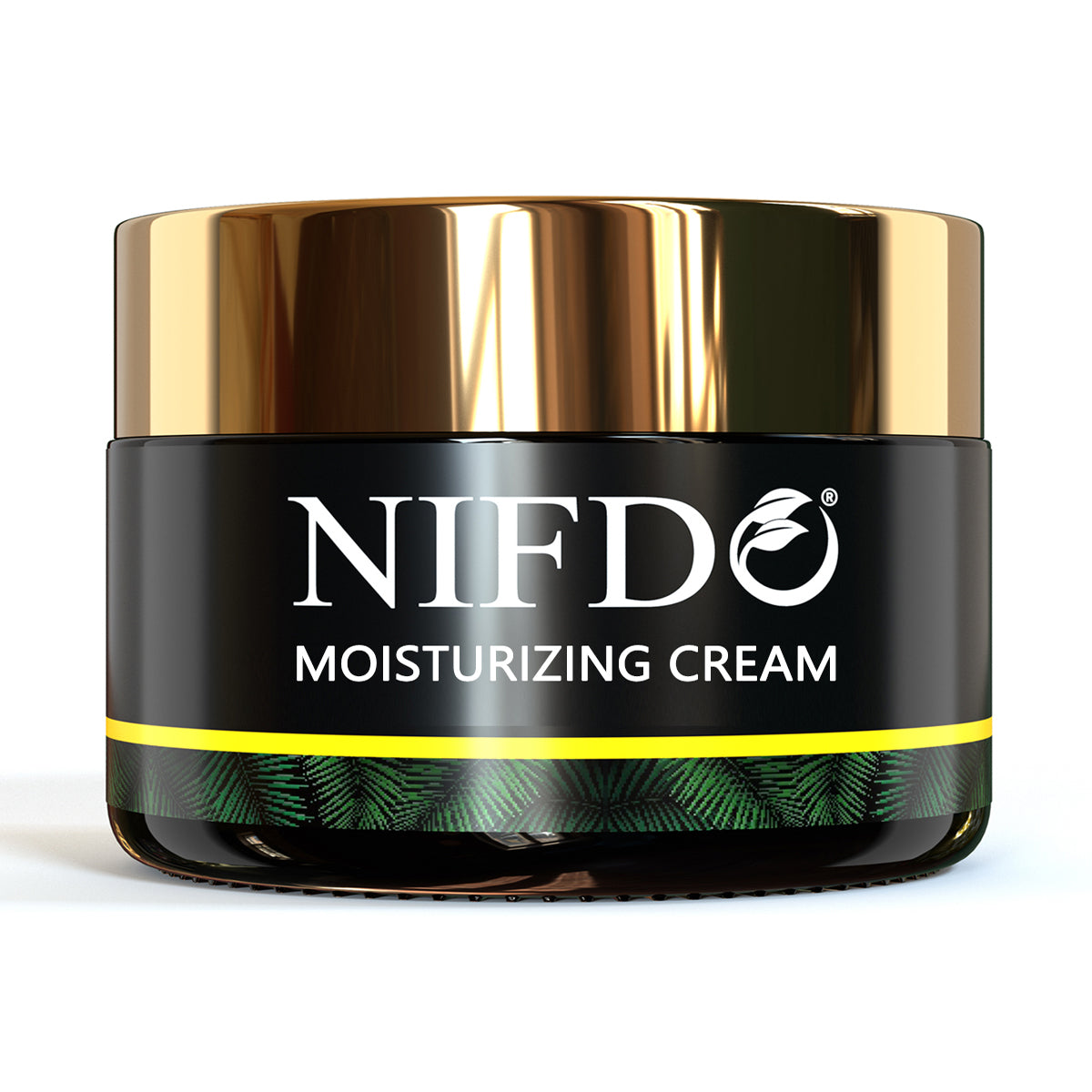 Choosing a selection results in a full page refresh.
Opens in a new window.