The Vitamin E Nourishing Night Cream from The Body Shop in Pakistan is a luxurious skincare product designed to replenish and revitalize your skin while you sleep. This night cream is enriched with the powerful antioxidant properties of vitamin E, which helps to protect the skin from environmental damage and promote a healthy, radiant complexion.
This nourishing night cream is specifically formulated to provide intense hydration and moisture to the skin. Its rich and creamy texture glides smoothly onto the skin, leaving it feeling soft, supple, and deeply nourished. As you sleep, the cream works diligently to restore and rejuvenate your skin, helping to diminish the appearance of fine lines, dryness, and fatigue.
The Vitamin E Nourishing Night Cream in Pakistan is suitable for all skin types, including sensitive skin. It is dermatologically tested and non-comedogenic, meaning it won't clog your pores or cause breakouts. The formula is lightweight and easily absorbed, allowing the skin to breathe while delivering essential nutrients and hydration.
Regular use of this night cream can lead to visibly healthier and more youthful-looking skin. Vitamin E is known for its ability to improve skin elasticity, promote cell regeneration, and provide deep nourishment. Wake up to a refreshed and revitalized complexion with the help of this potent night cream.
Additionally, The Body Shop is committed to using sustainably sourced and ethically produced ingredients. The Vitamin E Nourishing Night Cream is no exception, as it is made with Community Fair Trade ingredients. By choosing this product, you are not only caring for your skin but also supporting responsible sourcing and fair trade practices.
To incorporate this night cream into your skincare routine, simply cleanse your face thoroughly before applying a small amount to your skin. Gently massage the cream in an upward motion, focusing on areas that require extra nourishment. Allow the cream to absorb completely before going to bed, and wake up to a renewed and radiant complexion.
Indulge your skin in the nourishing benefits of the Vitamin E Nourishing Night Cream from The Body Shop, and experience the transformative power of this rejuvenating skincare product.
How to use
Smooth onto skin with your fingertips (be careful to avoid the area around your eyes). Leave on overnight. Wake up with skin that feels hydrated. Simple. Use with our full Vitamin E skincare range for serious levels of daily hydration.
Ingredients
Aqua/Water/Eau, Butylene Glycol, Isocetyl Stearate, Cetyl Alcohol, Coco-Caprylate/Caprate, Isopropyl Palmitate, Glycerin, Cetearyl Alcohol, Glycine Soja Oil/Glycine Soja (Soybean) Oil, Myristyl Myristate, Glyceryl Stearate, PEG-100 Stearate, Caprylic/Capric Triglyceride, Theobroma Cacao Seed Butter/Theobroma Cacao (Cocoa) Seed Butter, Phenoxyethanol, Caprylyl Glycol, Rubus Idaeus Seed Oil/Rubus Idaeus (Raspberry) Seed Oil, Tocopheryl Acetate, Carbomer, Panthenol, Parfum/Fragrance, Sodium Stearoyl Glutamate, Trisodium Ethylenediamine Disuccinate, Sodium Hydroxide, Sodium Hyaluronate, Benzyl Benzoate, Benzyl Alcohol, Geraniol, Linalool, Limonene, Hydroxycitronellal, Alpha-Isomethyl Ionone, Citric Acid, CI 14700/Red 4, CI 19140/Yellow 5.
Tags:
Vitamin e nourishing side effects in Pakistan
Vitamin e nourishing night cream in Pakistan
Vitamin e nourishing for face in Pakistan
Vitamin e nourishing night cream review in Pakistan
body shop vitamin e night cream review in Pakistan
body shop vitamin e cream benefits in Pakistan
body shop vitamin e cream review in Pakistan
the body shop vitamin e nourishing night cream in Pakistan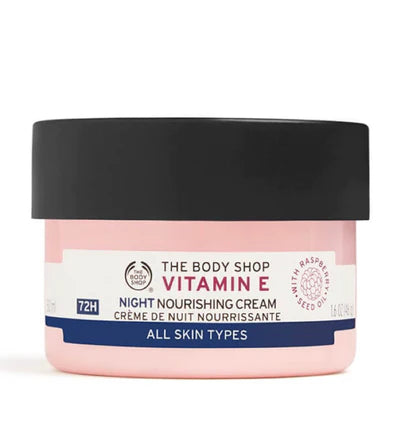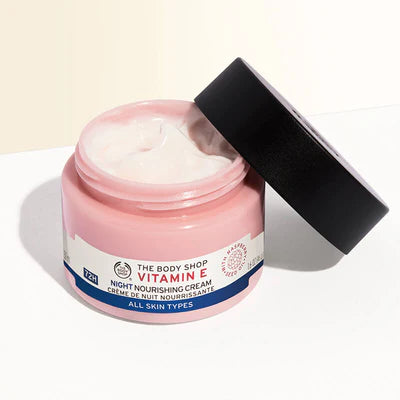 You May Also Like
NMN Supplement Price in Pakistan

Buy here best whitening cream, skin brightening cream, whitening serum in Pakistan, top beauty and sking care products with free home delivery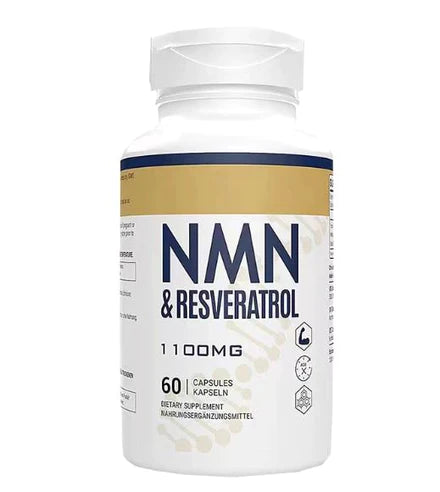 NMN Supplement in Pakistan
NMN Supplement in Pakistan is best for anti aging, boost NAD, DNA repair. You can buy NMN supplement online in Pakistan. NMN + Trans-Resveratrol supplement Maintains healthy DNA, Supports cellular metabolism and energy. NMN is a precursor to bo0st NAD, a molecule that plays a crucial role in energy metabolism and cellular function. Resveratrol is an antioxidant and anti-inflammatory properties, as well as potential benefits for heart health and brain function. Together, these compounds have synergistic effects on the body.
Shop now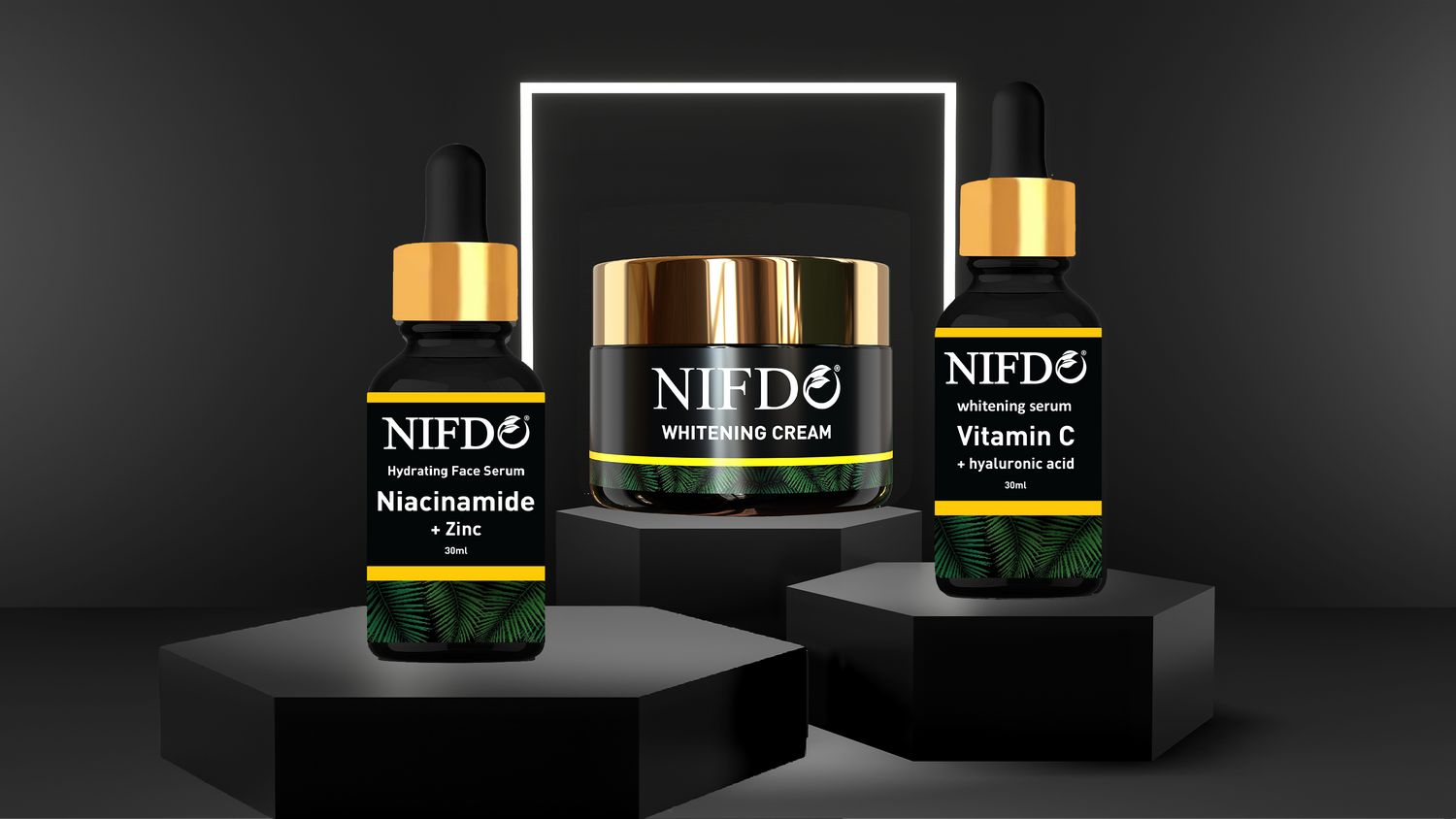 Face Whitening Cream
Nifdo dace whitening cream is one of the best whitening cream in Pakistan that used natural ingredients to remove wrinkles and dark spots. It gives your sking a youthfull look and glowing skin. It is specially developed for those who have dull skin and looking for best whitening cream in Pakistan.
Shop now