Wishful Yo Glow Scrub AHA & BHA Facial Enzyme, a game-changing exfoliating scrub in pakistan that will transform your skincare routine. Created by Wishful, a brand founded by renowned beauty influencer Huda Kattan, this innovative scrub combines the power of AHA and BHA with gentle enzymes to reveal smooth, radiant skin like never before.
The Yo Glow Scrub is a luxurious facial exfoliator that harnesses the benefits of both alpha hydroxy acids (AHA) and beta hydroxy acids (BHA). AHA, derived from natural fruits, works to gently dissolve dead skin cells, revealing a fresh and luminous complexion. BHA, on the other hand, penetrates deep into the pores, unclogging them and reducing the appearance of blemishes and blackheads.
What sets this scrub apart is its unique enzyme technology. Enzymes act as natural exfoliants, breaking down the bonds between dead skin cells and facilitating their removal. This gentle enzymatic action enhances the effectiveness of the AHA and BHA, leaving your skin smoother and more refined.
The Wishful Yo Glow Scrub also boasts a luxurious texture in pakistan that makes exfoliation a truly indulgent experience. The creamy consistency combined with fine exfoliating particles glides effortlessly over the skin, polishing away impurities and dullness. It leaves your skin feeling incredibly soft and velvety, without any harshness or irritation.
In addition to its exfoliating prowess, the Yo Glow Scrub is infused with skin-loving ingredients that provide nourishment and hydration. Hyaluronic acid helps to replenish moisture, leaving your skin plump and supple. The scrub also contains a blend of botanical extracts that soothe and calm the skin, ensuring a pampering experience.
To use the Wishful Yo Glow Scrub, simply apply a small amount to damp skin and massage in gentle circular motions for about one minute. Rinse thoroughly with warm water, and voila! You'll instantly notice a visible improvement in your skin's texture and radiance.
Elevate your skincare routine with the Wishful Yo Glow Scrub AHA & BHA Facial Enzyme. Let this luxurious exfoliator unveil your skin's natural glow and reveal a smoother, more youthful complexion. Experience the beauty secrets of Huda Kattan and enjoy the transformative effects of this remarkable scrub. Indulge in the ultimate pampering experience and say hello to radiant, rejuvenated skin.
How to use

Apply a generous amount on clean dry skin.
Gently massage in a circular motion to roll and sweep away impurities.
Rinse well with warm water.
Tags:
Wishful yo glow price in pakistan
wishful yo glow how to use in pakistan
Wishful yo glow benefits in pakistan
Wishful yo glow review in pakistan
Wishful yo glow price in pakistan
Wishful yo glow ingredients in pakistan
wishful yo glow enzyme scrub in pakistan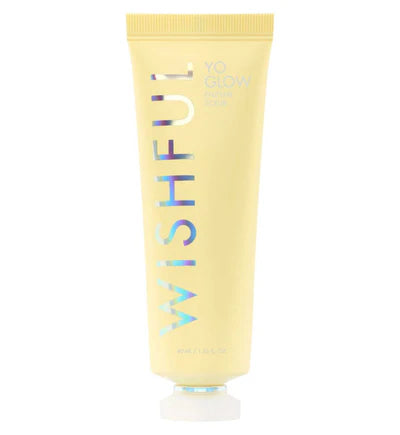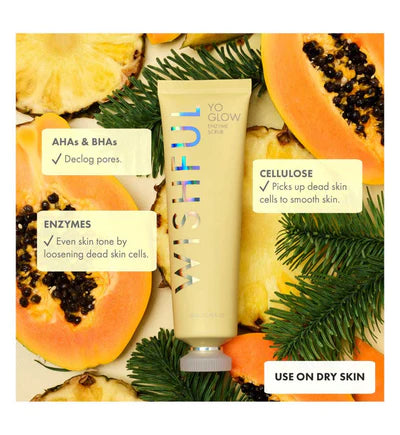 Buy here best whitening cream, skin brightening cream, whitening serum in Pakistan, top beauty and sking care products with free home delivery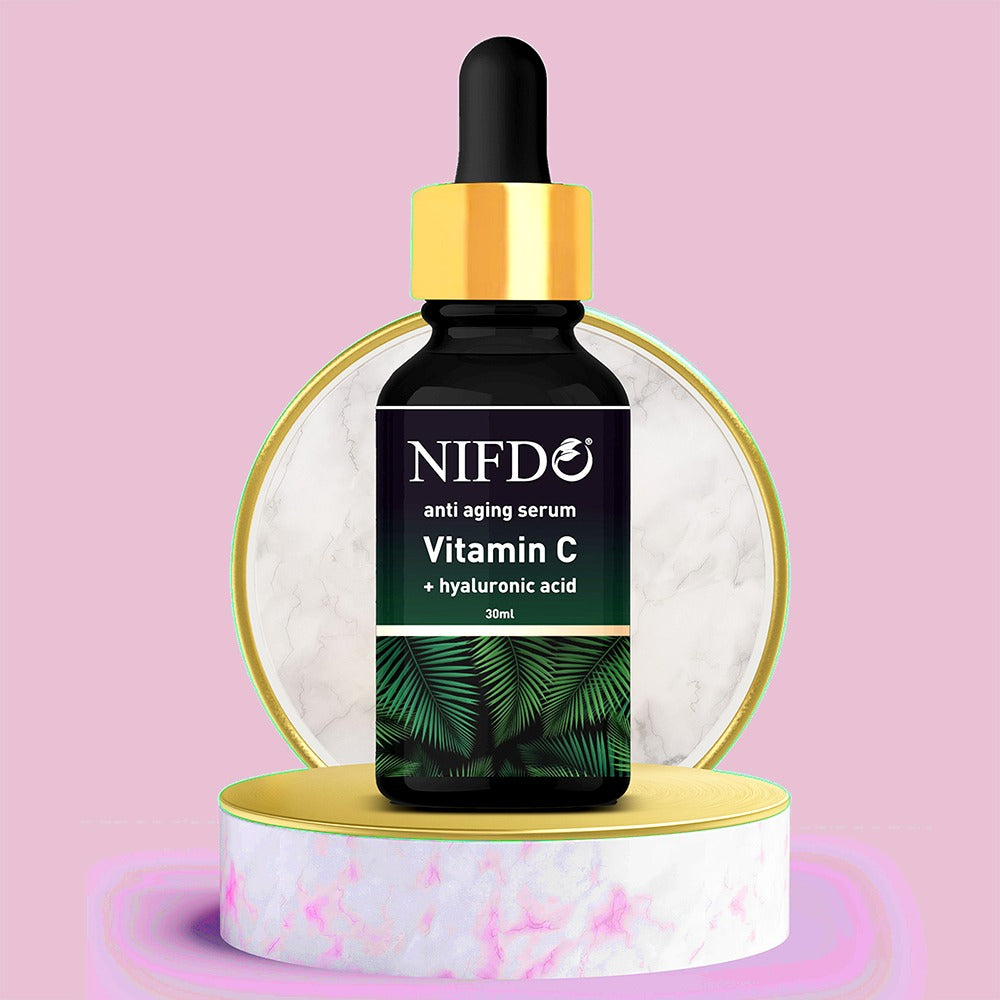 Nifdo Anti Aging Serum
Nifdo Vitamin C Serum is a very powerfull skin brightening serum contains Hyaluronic Acid that strengthen and brighten the skin. It is one of the best whitening serum in Pakistan. It reduce hyperpigmentation, reduce acne to give your skin white a youthful glow. Nifdo whitening serum in Pakistan prevents signs of aging and reduce dark spots with the power of Vitamin C.
Shop now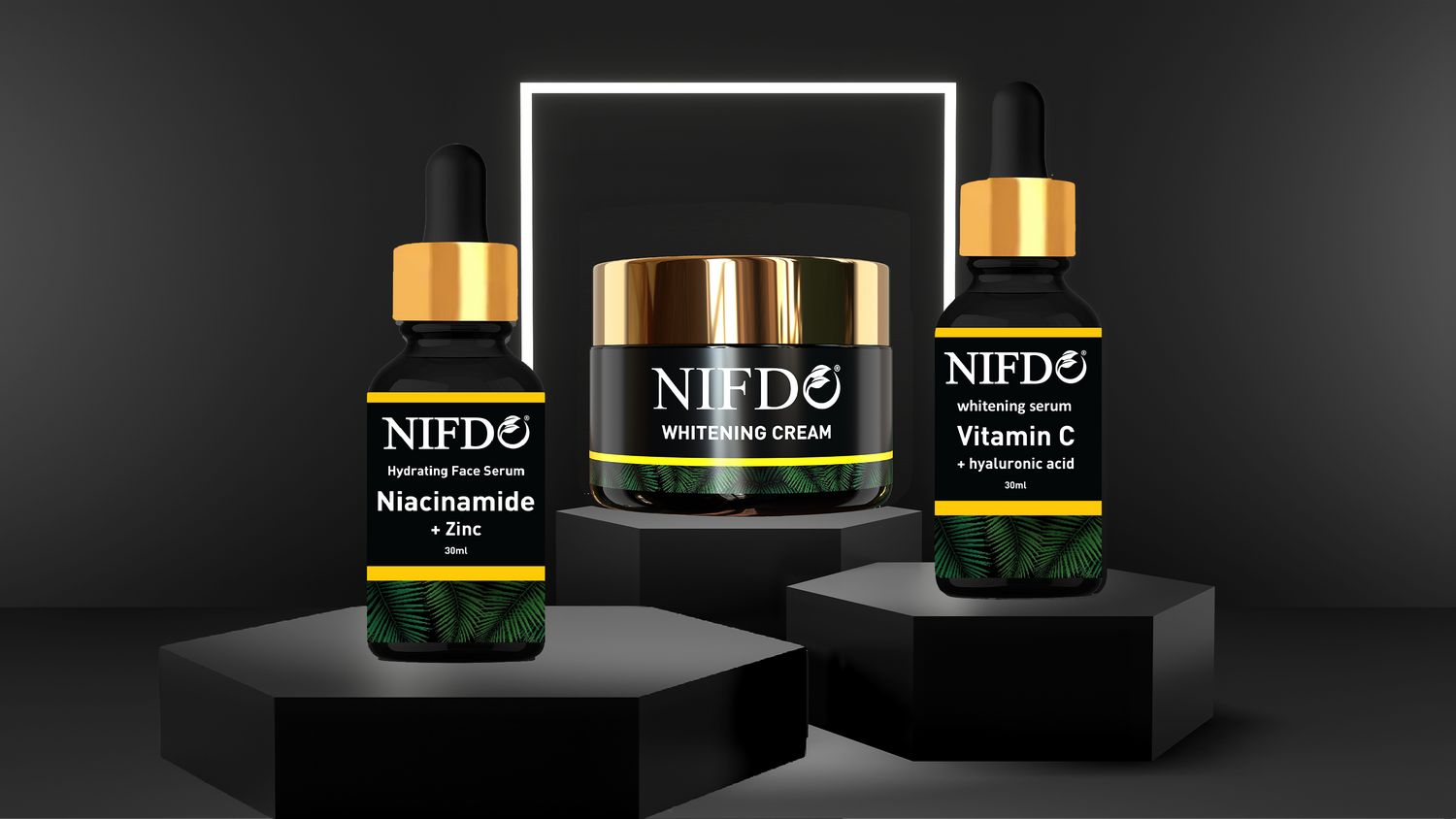 Face Whitening Cream
Nifdo dace whitening cream is one of the best whitening cream in Pakistan that used natural ingredients to remove wrinkles and dark spots. It gives your sking a youthfull look and glowing skin. It is specially developed for those who have dull skin and looking for best whitening cream in Pakistan.
Shop now