The Vitamin E Gentle Facial Wash from The Body Shop is a refreshing and effective cleanser that helps to cleanse and nourish your skin, leaving it feeling clean, soft, and revitalized. Formulated with the antioxidant properties of vitamin E, this facial wash is designed to gently remove impurities and daily grime while maintaining the skin's natural moisture balance.
This gentle facial wash is suitable for all skin types, including sensitive skin. It is soap-free and dermatologically tested, ensuring a mild yet effective cleansing experience without stripping the skin of its natural oils. The lightweight gel texture creates a creamy lather that easily rinses away, leaving no residue behind.
The key ingredient, vitamin E, is known for its ability to moisturize and protect the skin from environmental damage. It helps to neutralize free radicals, which can cause premature aging and dullness. Regular use of the Vitamin E Gentle Facial Wash can help to improve the overall texture and appearance of your skin, leaving it looking healthy and radiant.
The formula is enriched with Community Fair Trade ingredients, making it a responsible choice for your skincare routine. The Body Shop is committed to using sustainably sourced and ethically produced ingredients, ensuring that you can feel good about the products you use on your skin.
To use the Vitamin E Gentle Facial Wash, simply wet your face with water and apply a small amount of the cleanser onto your fingertips or a cleansing brush. Gently massage the product onto your skin in circular motions, avoiding the eye area. Rinse thoroughly with water and pat dry.
Incorporating the Vitamin E Gentle Facial Wash into your daily skincare routine can help to maintain a clean and healthy complexion. Enjoy the gentle yet effective cleansing experience and let the nourishing properties of vitamin E revitalize your skin. Treat yourself to this luxurious facial wash and reveal a refreshed and rejuvenated complexion.
How to use
Wet the face with clean water. Squeeze a small amount from the tube and rub together between your palms to create a lather. Massage onto the face and neck using your fingertips. Rinse off with clean water and pat skin dry.
Ingredients
Aqua/Water (Solvent/Diluent), Glycine Soja Oil/Glycine Soja (Soybean) Oil (Emollient/Skin Conditioner), Cocamidopropyl Betaine (Surfactant), Coco-Glucoside (Surfactant), Triticum Vulgare Germ Oil/Triticum Vulgare (Wheat) Germ Oil (Emollient), Sodium Laureth Sulfate (Surfactant), Acrylates/C10-30 Alkyl Acrylate Crosspolymer (Stabiliser/Viscosity Modifier), Acrylates/Steareth-20 Methacrylate Copolymer (Viscosity Modifier), Phenoxyethanol (Preservative), Tocopheryl Acetate (Antioxidant), Sodium Hydroxide (pH Adjuster), Sodium Benzoate (Preservative), Parfum/Fragrance (Fragrance), Benzyl Benzoate (Fragrance Ingredient), Hydroxycitronellal (Fragrance Ingredient), Disodium EDTA (Chelating Agent), Limonene (Fragrance Ingredient), Geraniol (Fragrance Ingredient), Tocopherol (Antioxidant), Linalool (Fragrance Ingredient), Citronellol (Fragrance Ingredient), Cinnamyl Alcohol (Fragrance Ingredient), CI 17200/Red 33 (Colour), CI 14700/Red 4 (Colorant).
Tags:
Vitamin e gentle price in pakistan
Vitamin e gentle benefits in pakistan
Vitamin e gentle serum in pakistan
Vitamin e gentle review in pakistan
Vitamin e gentle facial wash review in pakistan
Vitamin e gentle face wash review in pakistan
the body shop vitamin e gentle facial wash how to use in pakistan
vitamin e face wash benefits in pakistan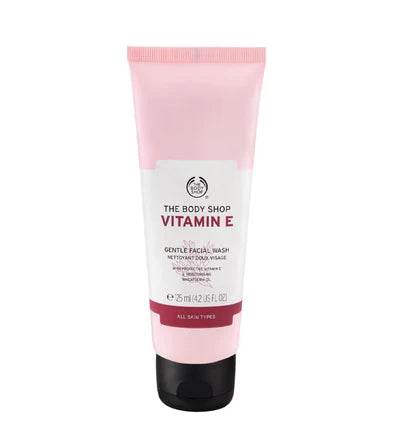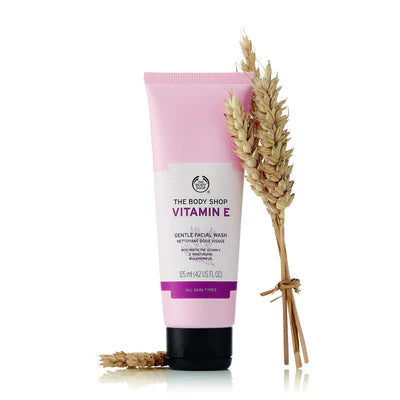 Buy here best whitening cream, skin brightening cream, whitening serum in Pakistan, top beauty and sking care products with free home delivery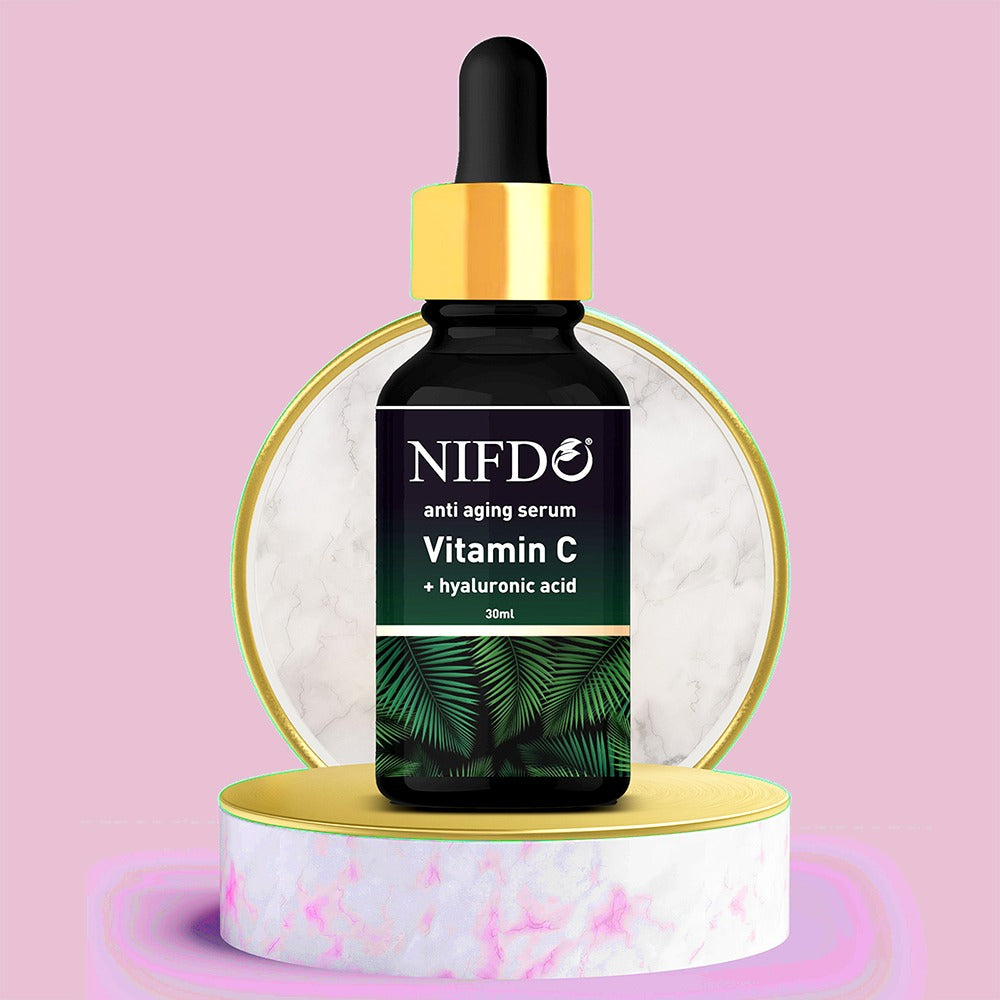 Nifdo Anti Aging Serum
Nifdo Vitamin C Serum is a very powerfull skin brightening serum contains Hyaluronic Acid that strengthen and brighten the skin. It is one of the best whitening serum in Pakistan. It reduce hyperpigmentation, reduce acne to give your skin white a youthful glow. Nifdo whitening serum in Pakistan prevents signs of aging and reduce dark spots with the power of Vitamin C.
Shop now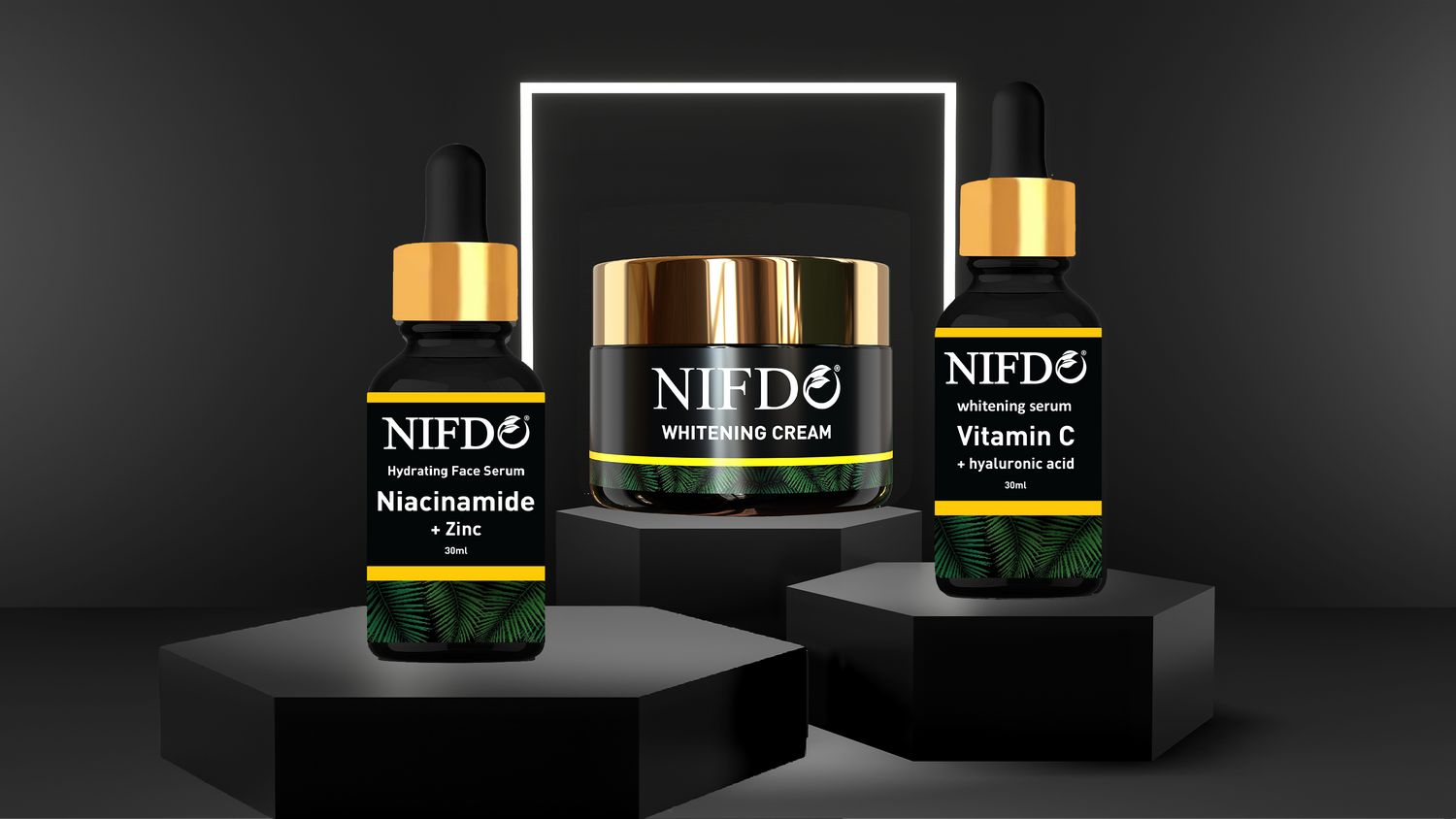 Face Whitening Cream
Nifdo dace whitening cream is one of the best whitening cream in Pakistan that used natural ingredients to remove wrinkles and dark spots. It gives your sking a youthfull look and glowing skin. It is specially developed for those who have dull skin and looking for best whitening cream in Pakistan.
Shop now