The Super Matcha Some By Mi Pore Care Starter Kit is a beauty enthusiast's dream come true. This kit is designed to deliver powerful pore-cleansing and refining benefits using the magic of matcha green tea. Matcha is a type of green tea that is grown in the shade and has higher levels of chlorophyll than regular green tea. This makes it a potent antioxidant and anti-inflammatory agent that can help to soothe and protect the skin.
The kit contains three products that work together to provide a comprehensive pore care routine. The first product is the Super Matcha Pore Clean Clay Mask. This mask is formulated with 10,000 ppm of matcha powder, which helps to draw out impurities from the pores and absorb excess oil. It also contains kaolin and bentonite clay, which work together to exfoliate the skin and remove dead skin cells.
The second product in the kit is the Super Matcha Pore Tightening Toner. This toner is infused with 84% matcha water, which helps to hydrate and soothe the skin while also tightening and refining the pores. It also contains witch hazel extract, which has astringent properties that help to further tighten and refine the pores.
The final product in the kit is the Super Matcha Poreless Serum. This serum is formulated with 100,000 ppm of matcha powder, which provides powerful antioxidant benefits and helps to protect the skin from environmental stressors. It also contains niacinamide, which helps to brighten the skin and improve its overall texture.
Together, these three products work to provide a comprehensive pore care routine that helps to cleanse, refine, and tighten the pores while also providing antioxidant and anti-inflammatory benefits. The kit is perfect for those with oily or combination skin types, as well as anyone who is concerned with pore size or texture. With regular use, the Super Matcha Some By Mi Pore Care Starter Kit can help to reveal smoother, more refined skin that looks and feels healthier and more radiant.
Benefits
Super Matcha line targets pore concerns and leaves skin feeling refreshing without stickiness.
Features Matcha Water and naturally derived BHA to gently purify and tighten up pores.
Removes excess sebum, blackheads and dead skin cells for clean and clear skin.
Skin Irritation Test completed.

Pore Clean Cleansing Gel
Removes buildups in pores with micellar particles and smooths out skin textures with Konjac granules.
How to use
Lather up a proper amount and gently massage over face. Rinse off with lukewarm water.

Pore Clean Clay Mask
Absorbs impurities and unclogs pores while offering moisture and soothing care to skin.
How to use
1. Apply a proper amount evenly to dry face avoiding eye and lip areas.
2. Rinse off thoroughly with lukewarm water after 10-20 minutes when the mask becomes dry.

Pore Tightening Toner
Absorbs excess sebum and effectively controls sebum production with Sebum Controlling Powder™.
How to Use
After lotion or toner step in your skin care routine, take proper amount of cream on palm of hand and apply onto your entire face.

Super Matcha Pore Tightening Serum
This watery serum purifies and tightens pores with 93% matcha water; gently dissolves dead skin cells with BHA and PHA; moisturizes with glacial water, hyaluronic acid and glycerin; brightens with centella asiatica and maintains the skin's water-oil balance with patented ingredient Anti Sebum P. Leaves skin with a refreshing, non-sticky finish. Free of 20 harmful chemicals and suitable for sensitive skin.
How to use
After using the toner, apply a moderate amount over the entire face and gently pat until absorbed.
Tags:
super matcha powder in pakistan
matcha powder benefits in pakistan
some by mi in pakistan
matcha powder price in pakistan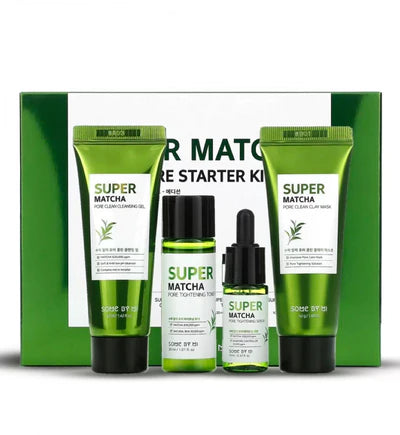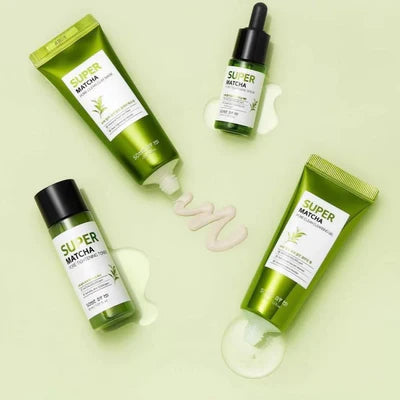 Buy here best whitening cream, skin brightening cream, whitening serum in Pakistan, top beauty and sking care products with free home delivery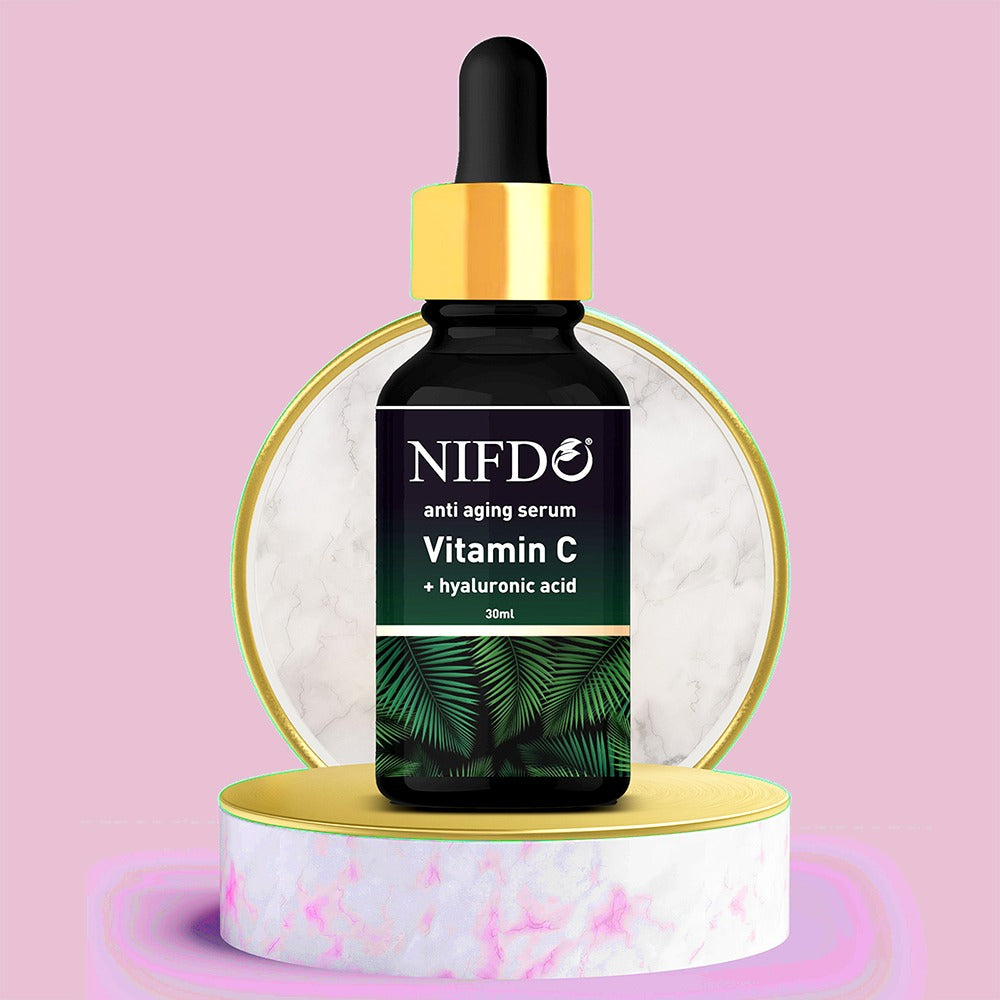 Nifdo Anti Aging Serum
Nifdo Vitamin C Serum is a very powerfull skin brightening serum contains Hyaluronic Acid that strengthen and brighten the skin. It is one of the best whitening serum in Pakistan. It reduce hyperpigmentation, reduce acne to give your skin white a youthful glow. Nifdo whitening serum in Pakistan prevents signs of aging and reduce dark spots with the power of Vitamin C.
Shop now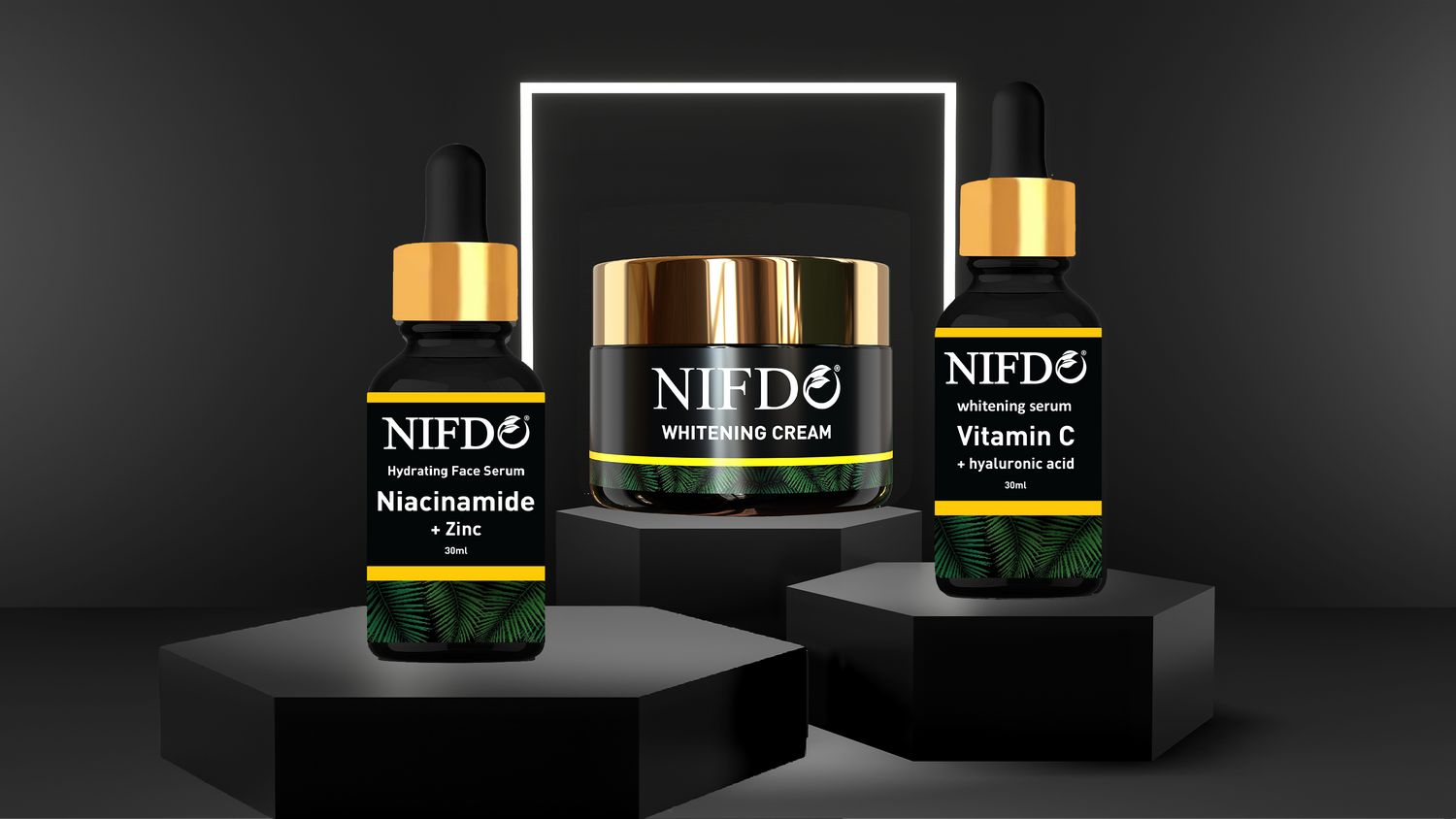 Face Whitening Cream
Nifdo dace whitening cream is one of the best whitening cream in Pakistan that used natural ingredients to remove wrinkles and dark spots. It gives your sking a youthfull look and glowing skin. It is specially developed for those who have dull skin and looking for best whitening cream in Pakistan.
Shop now