The Disaar Vitamin C Face Serum is a revolutionary skincare product that combines the power of Vitamin C and Hyaluronic Acid to brighten and rejuvenate the skin. Packed with essential nutrients and antioxidants, this serum is designed to target various skin concerns, leaving you with a radiant and youthful complexion.
Vitamin C, a potent antioxidant, is the star ingredient in this serum. It helps to combat free radicals and protect the skin from environmental damage, such as UV radiation and pollution. Additionally, it aids in the production of collagen, a protein responsible for maintaining the skin's elasticity and firmness. As a result, the serum effectively reduces the appearance of fine lines, wrinkles, and age spots, giving you smoother and more even-toned skin.
Another key component of the Disaar Vitamin C Face Serum is Hyaluronic Acid. Known for its exceptional moisturizing properties, Hyaluronic Acid deeply hydrates the skin, plumping it up and improving its overall texture. It also helps to retain moisture, which is essential for maintaining a healthy skin barrier. With regular use, the serum enhances the skin's natural moisture balance, leaving it soft, supple, and well-nourished.
One of the standout features of this face serum is its brightening effect. Vitamin C is renowned for its ability to fade hyperpigmentation and dark spots, resulting in a more radiant and even complexion. Whether you're dealing with acne scars, sun damage, or dull skin, this serum can help restore your skin's natural luminosity, revealing a youthful and glowing appearance.
The Disaar Vitamin C Face Serum is suitable for all skin types and can be incorporated into your daily skincare routine. It is lightweight and easily absorbed, making it an excellent choice for both morning and evening application. Simply apply a few drops of the serum onto cleansed skin and gently massage it in, allowing the powerful ingredients to penetrate deeply and deliver their transformative effects.
In conclusion, the Disaar Vitamin C Face Serum with Hyaluronic Acid is a game-changer in the world of skincare. It combines the brightening and anti-aging properties of Vitamin C with the hydrating benefits of Hyaluronic Acid to give you a revitalized and youthful complexion. Say goodbye to dull and tired-looking skin and embrace the radiant glow that this serum provides.
Tags:
Disaar vitamin c serum review in pakistan
Disaar vitamin c serum price in pakistan
Disaar vitamin c review in pakistan
Disaar vitamin c price in pakistan
Disaar vitamin c benefits in pakistan
disaar vitamin c serum fake in pakistan
Disaar vitamin c serum in pakistan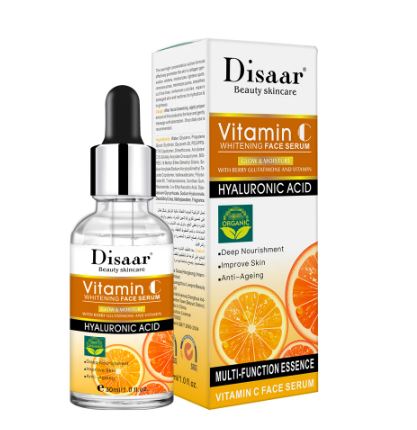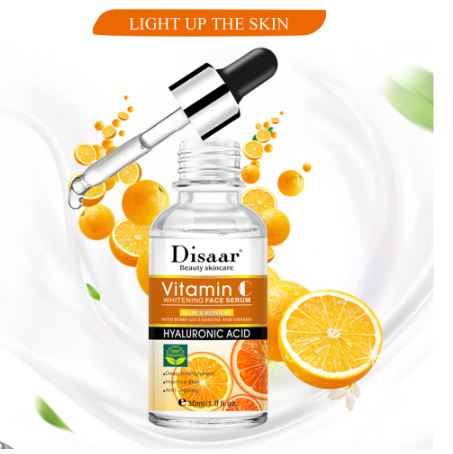 Buy here best whitening cream, skin brightening cream, whitening serum in Pakistan, top beauty and sking care products with free home delivery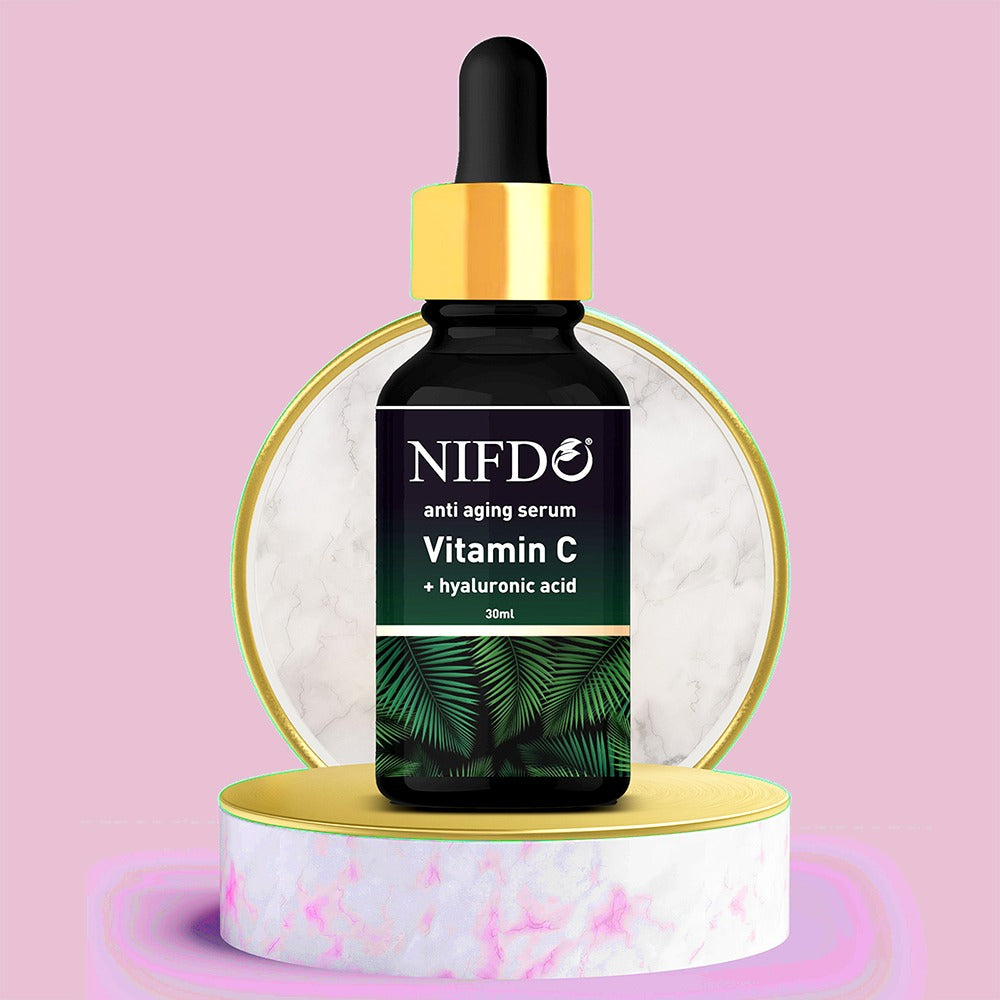 Nifdo Anti Aging Serum
Nifdo Vitamin C Serum is a very powerfull skin brightening serum contains Hyaluronic Acid that strengthen and brighten the skin. It is one of the best whitening serum in Pakistan. It reduce hyperpigmentation, reduce acne to give your skin white a youthful glow. Nifdo whitening serum in Pakistan prevents signs of aging and reduce dark spots with the power of Vitamin C.
Shop now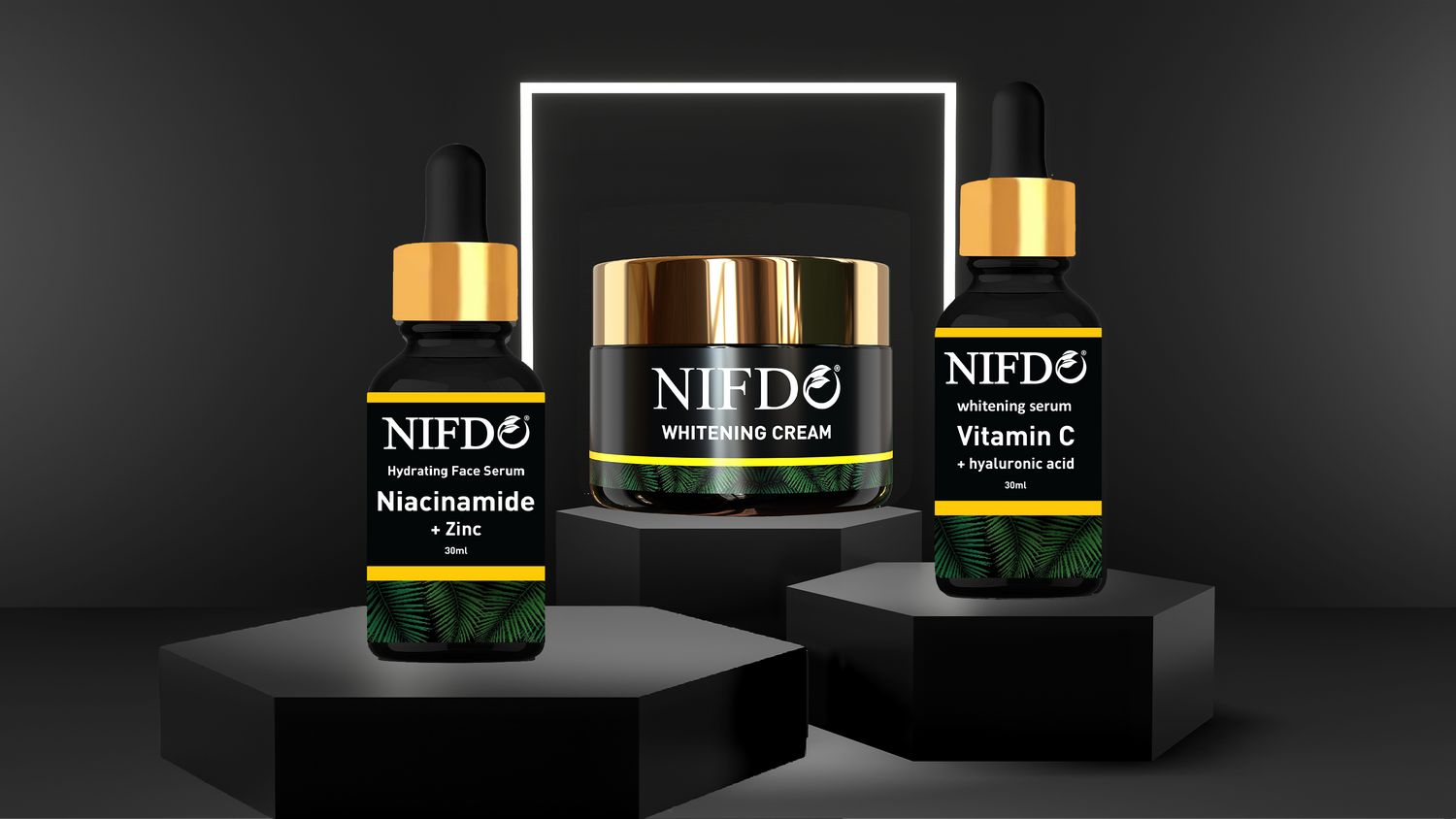 Face Whitening Cream
Nifdo dace whitening cream is one of the best whitening cream in Pakistan that used natural ingredients to remove wrinkles and dark spots. It gives your sking a youthfull look and glowing skin. It is specially developed for those who have dull skin and looking for best whitening cream in Pakistan.
Shop now