Rs.2,199.00
-
Rs.2,999.00
Free Shipping & Cash on Delivery
Availability: In Stock
View full details
Nifdo Whitening Cream in Pakistan, Wrinkle Removing and Anti Aging Cream in Pakistan 
Nifdo Whitening cream developed under supervision of dermatologist that helps to brighten skin, reduces the appearance of wrinkles and acne. USA imported Nifdo whitening cream in Pakistan can be use for Anti-acne, anti-wrinkles, anti-aging, reduce pimples scars, brightening skin, lighten pigmentation, treat uneven skin tone, leave skin clear and glowing.
Benefits & Results:

USA Imported
100% Natural Formula
Reduce acne & wrinkles
Reduce pimples scars, acne & pigmentation
Reduce aging spots for youthful skin
Leave skin clear, whiten and glowing
Result starts in 3 Days and skin becomes white and glow just in 15 days
No harmful chemical and no any side effects
It also help to diminish dark circles around the eyes, moisturize, reduce scars, restore collagen and fight aging.
Ingredients includes in Nifdo whitening cream:
Aloevera leaf extract, Aqua, collagen, Petrolatum, Acetyl Hexapeptide, Propylparaben, Micro Fine Zinc Oxide , Mineral Oil, Jojoba Oil, Aloe Barbadensis, Niacinamide, Vitamin C, Fragrance, glutathione,  Hyaluronic Acid. 
Package Include: 
If you want your skin becomes fair, white and glowing, you must try our imported whitening cream with powerful natural formula without any side effects.
imported whitening cream in Pakistan, Top USA Brand whitening cream in Pakistan, Best whitening cream in Pakistan, imported whitening cream In Karachi, Top  anti aging cream in Lahore, Top Brand anti aging cream in Pakistan,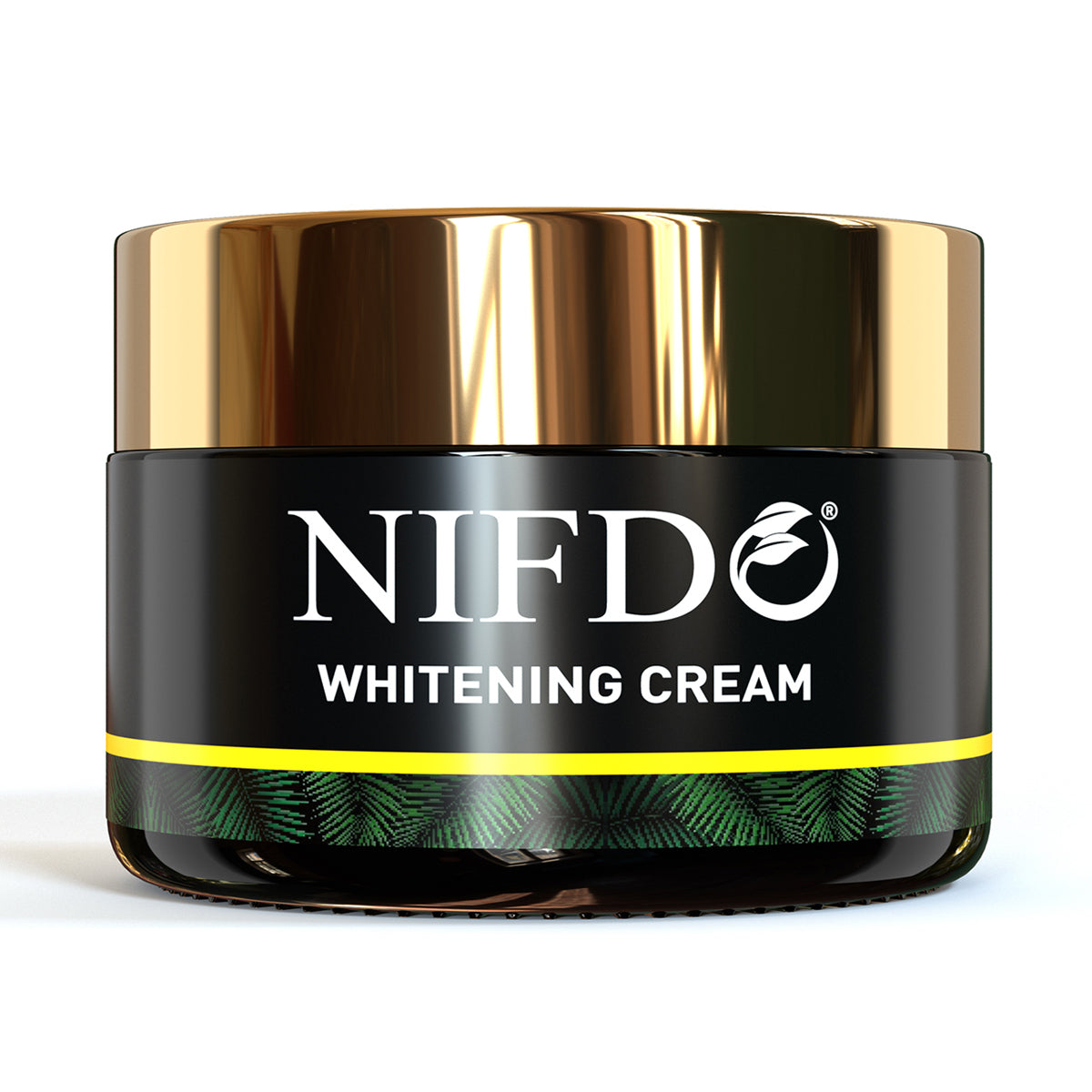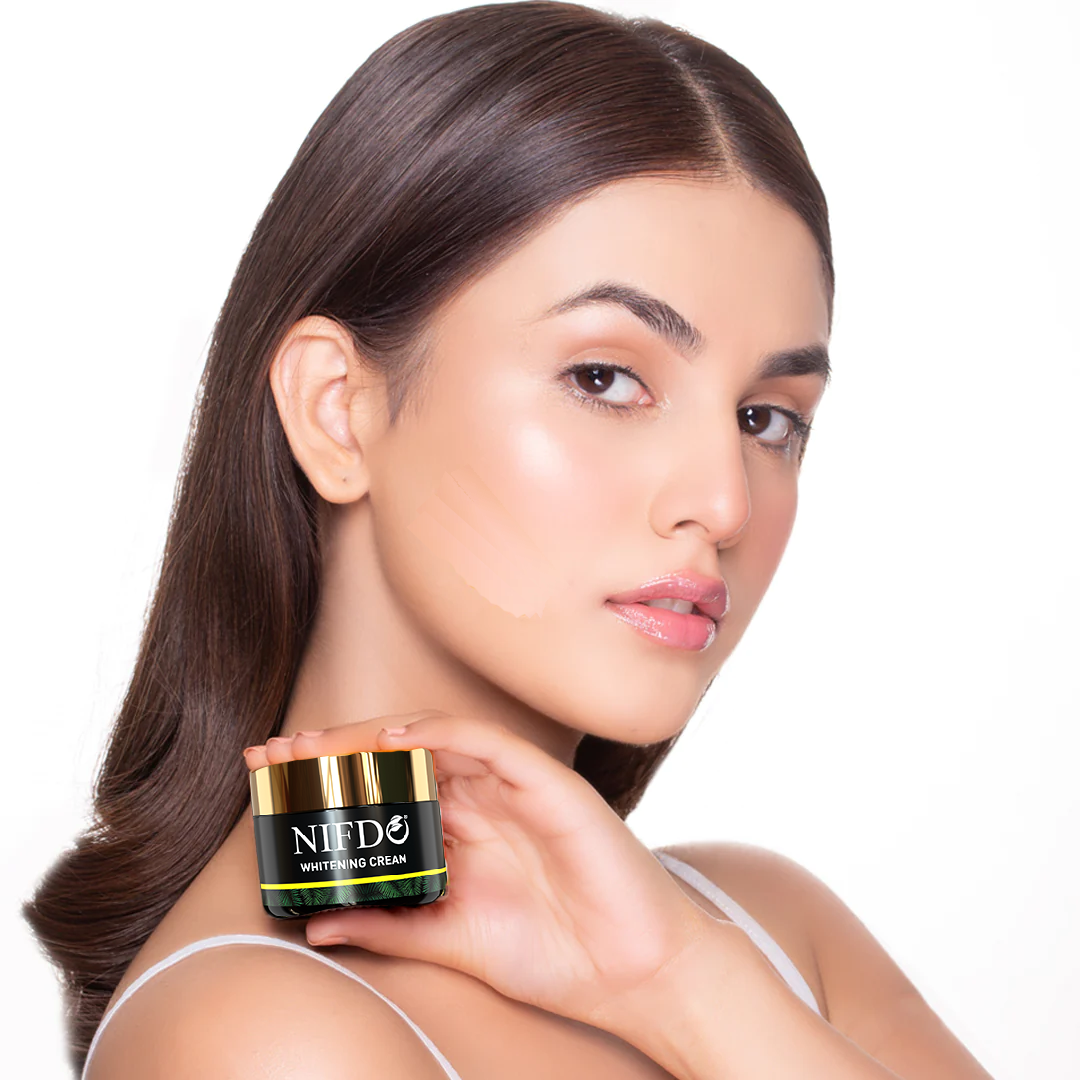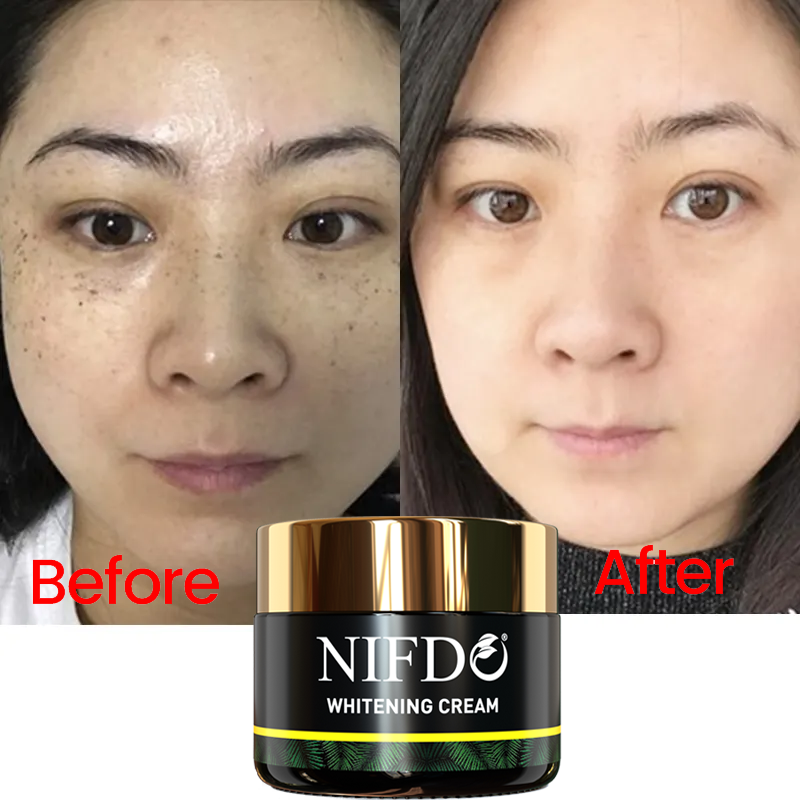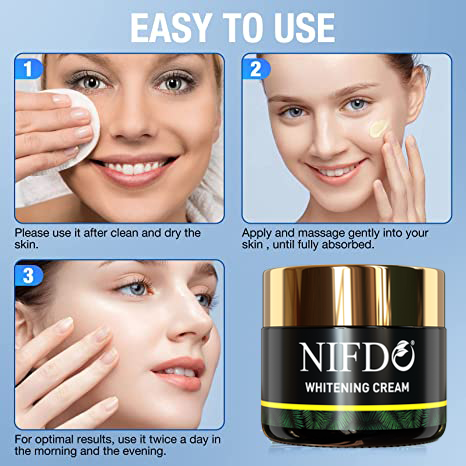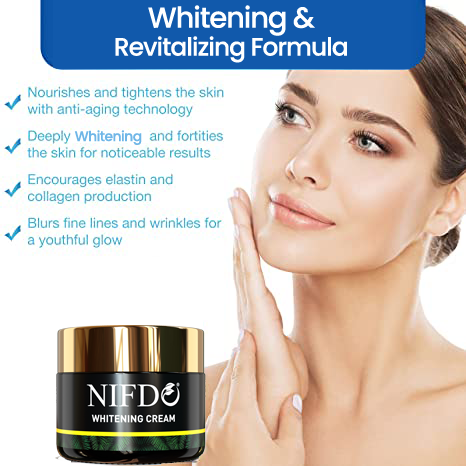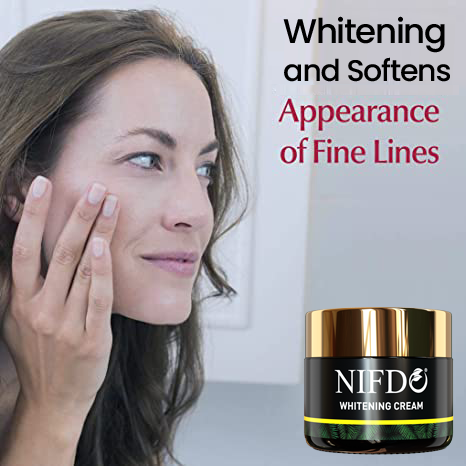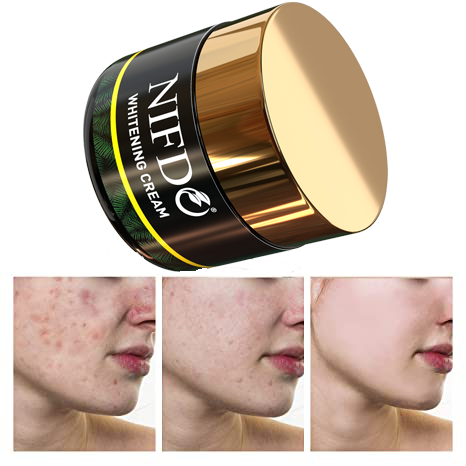 Buy here best whitening cream, skin brightening cream, whitening serum in Pakistan, top beauty and sking care products with free home delivery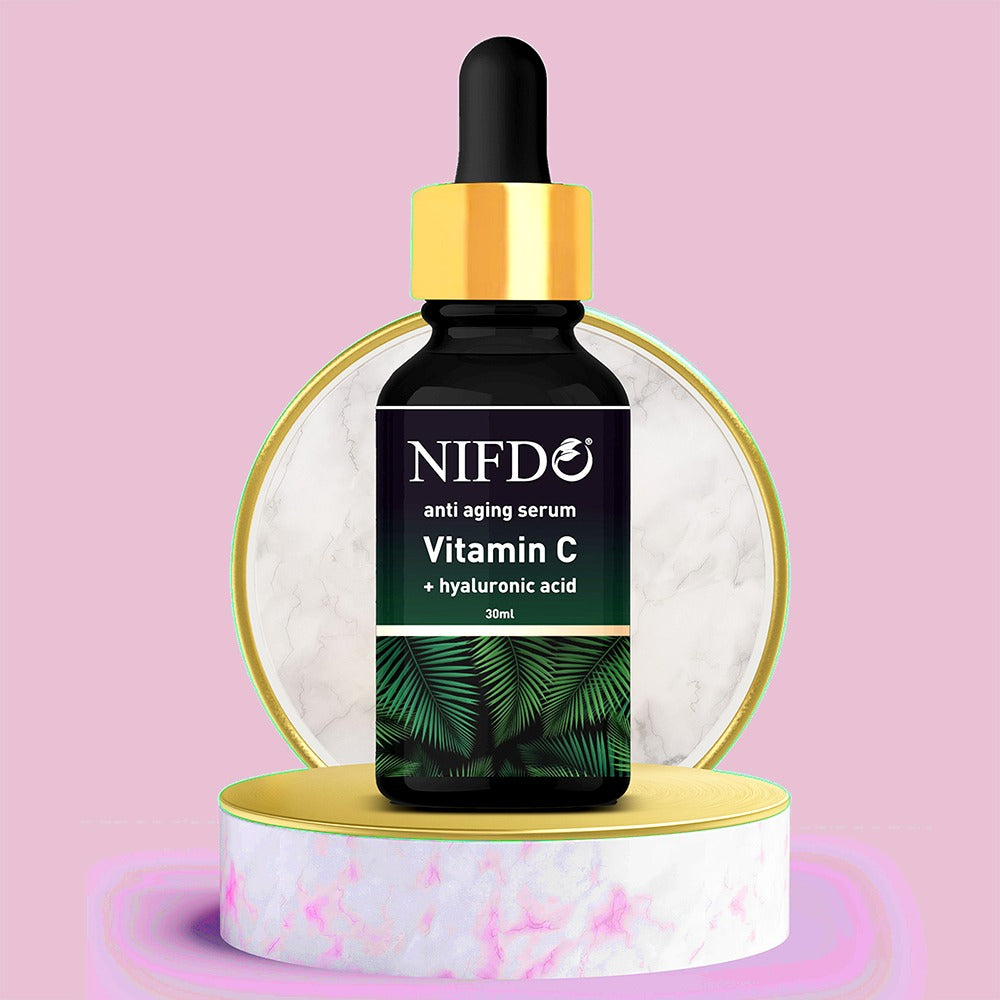 Nifdo Anti Aging Serum
Nifdo Vitamin C Serum is a very powerfull skin brightening serum contains Hyaluronic Acid that strengthen and brighten the skin. It is one of the best whitening serum in Pakistan. It reduce hyperpigmentation, reduce acne to give your skin white a youthful glow. Nifdo whitening serum in Pakistan prevents signs of aging and reduce dark spots with the power of Vitamin C.
Shop now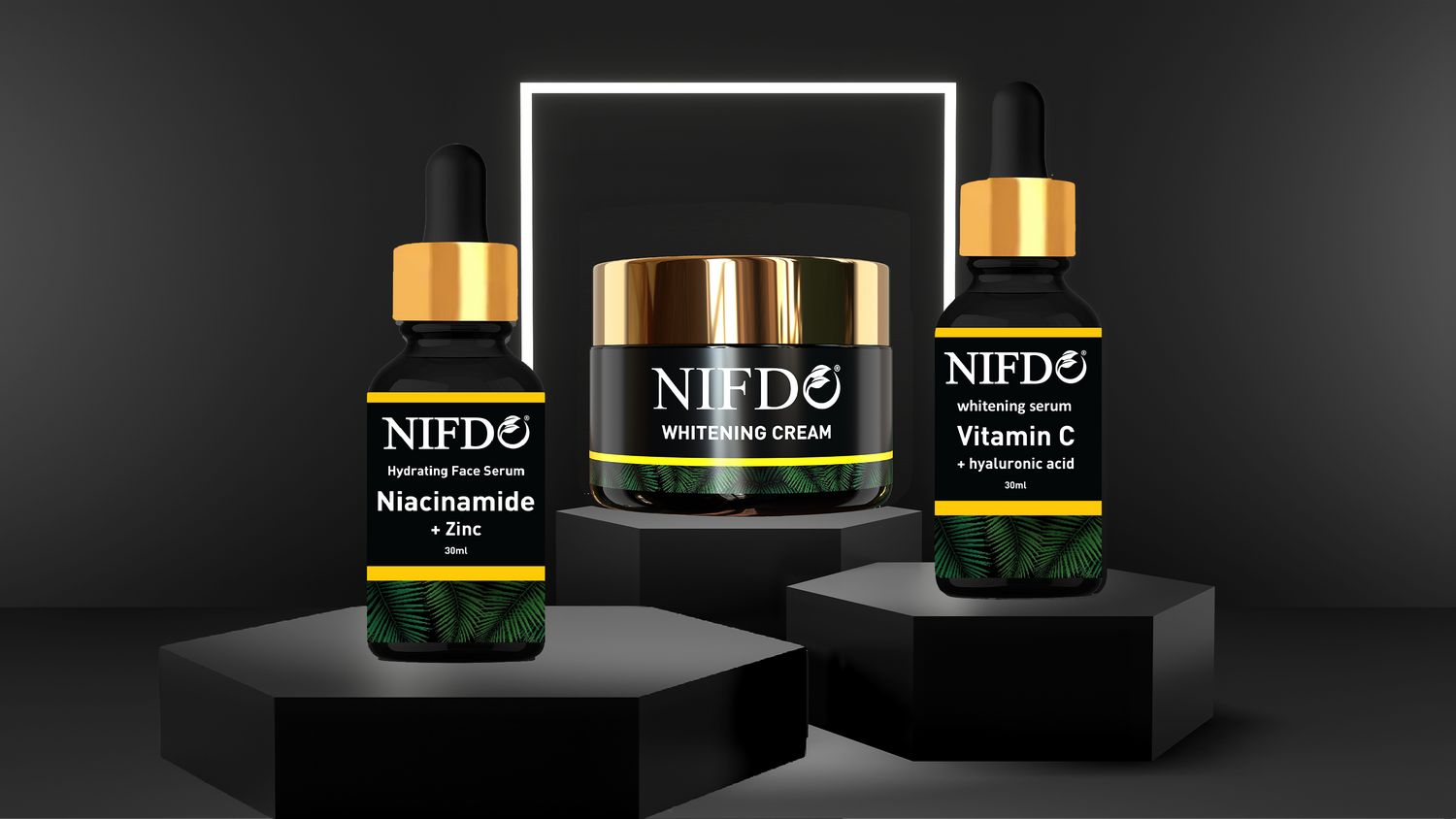 Face Whitening Cream
Nifdo dace whitening cream is one of the best whitening cream in Pakistan that used natural ingredients to remove wrinkles and dark spots. It gives your sking a youthfull look and glowing skin. It is specially developed for those who have dull skin and looking for best whitening cream in Pakistan.
Shop now